MUMBAI: Gangster Abu Salem has slapped a legal notice on the makers of the movie 'Sanju', for allegedly portraying wrong information about him in the movie. 
Salem's lawyer has sent the notice to Raj Kumar Hirani, Vidhu Vinod Chopra, the distributors and the production companies involved, demanding the removal of scenes which allegedly caused defamation to the gangster. 
In the notice, Salem also threatened the makers with defamation case if the scenes are not removed within a period of 15 days.
Referring to a scene which was allegedly false, the notice stated, "The scene where Ranbir Kapoor (pictured as Sanjay Dutt) gives confessional statement about the possession of arms and ammunition during the communal tensions around our country in the year 1993 is defaming my client as my client never supplied the arms and ammunition as alleged to Mr. Sanjay Dutt as pictured in the said film." 
The notice claimed that Salem never met actor Sanjay Dutt or supplied arms and ammunition to him.
The gangster is serving a life sentence in jail after being convicted in the 1993 Mumbai blasts. He has also been sentenced to seven years rigorous imprisonment in 2002 extortion case by Delhi Court.
The notice not only demands monetary compensation but also removal of that scene from the movie. In the legal notice, they have given a period of 15 days to act on the same. If they fail to do so, Abu Salem will file a defamation case.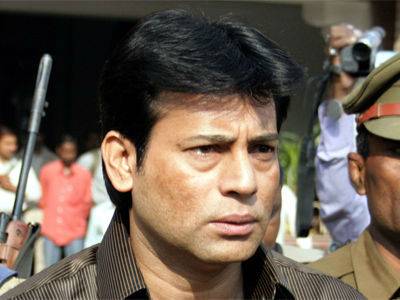 The scene for which they have sent notice is the one in which Abu Salem is shown to have confessed about supplying arms to Sanjay Dutt. Salem's lawyer claims that nothing of this sort had happened.
Salem also says that the scene is very scandalous and has caused him a lot of embarrassment. Let's see how the makers react.